THEME
#Commit2Dialogue:
Partnerships for Prevention and Sustaining Peace
The scourge of violent extremism and the rise of cultural and religious-based discrimination and xenophobia are among the world's most critical challenges. There is a pressing need to re-commit to interreligious and inter-cultural dialogue and to promote tolerance, diversity and a culture of peace.
The 8th UNAOC Global Forum will bring together key international actors from diverse fields to build productive partnerships and networks.
Under the leadership of the UNAOC, participants will explore innovative methods to promote inclusive approaches to conflict prevention and sustaining peace, as they share expertise and good practices.
Joint Statement of the Co-Sponsors of UNAOC, Spain and Turkey At UNAOC 8th Global Forum Turkey and Spain as the co-sponsors of the United Nations Alliance of Civilizations (UNAOC) profoundly appreciate the sincere and strong support of the Secretary General to this...
read more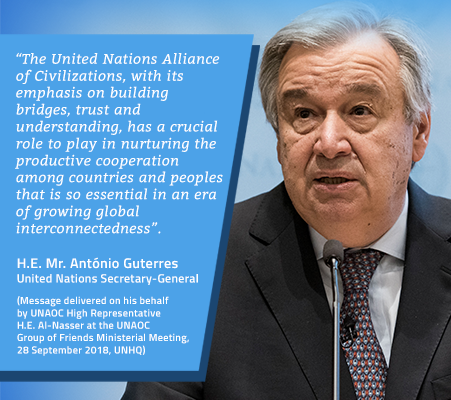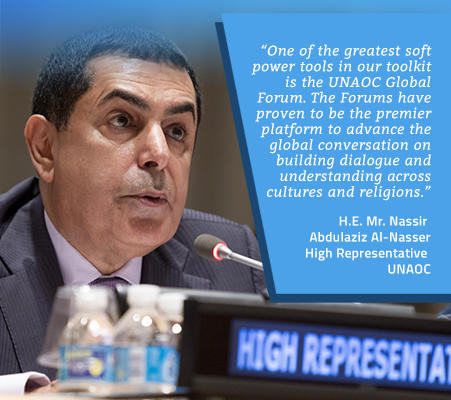 8th UNAOC Global Forum – Highlights
View Videos of the
8th UNAOC Global Forum